Contact Number




0115 920 3960

Contact Email



Electrical Supplies & Wholesalers in Ilkeston
Ilkeston Electrical Wholesaler Branch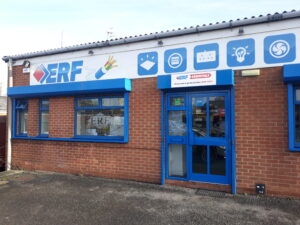 Units 8 & 9
Cossall Industrial Estate
Ilkeston,
Derbyshire
DE7 5UA
Tel: 01159 306858
Email: sales.ilkeston@erfelectrical.co.uk
Opening Times:
7.30am to 5.30pm Monday to Thursday.
7.30am to 5pm on Friday.
Service Manager: Andy Clements
Here at the Ilkeston Branch, our local team are always on hand to serve electricians and contractors but we are also here for the public. We can offer advice on electrical products or suggest services which may also be of use to you. Our Essentials electrical supplies are in stock at all branches, at all times, so you can be sure that we will always have what you need.
---

"Since my time working with ERF, I have seen the Ilkeston branch go from strength to strength. We work hard as a team to ensure that we always provide the highest levels of customer service to our customers and are on hand to offer electrical and product advice. Pop in and have a coffee with us."
Service Manager, Andy Clements
---
★★★★★
Delivering a 5 star service is our top priority and we are proud to support customers across the Nottinghamshire area.
---
Talk to the Ilkeston team. Complete the form below and one of the team will get back to you as soon as possible.